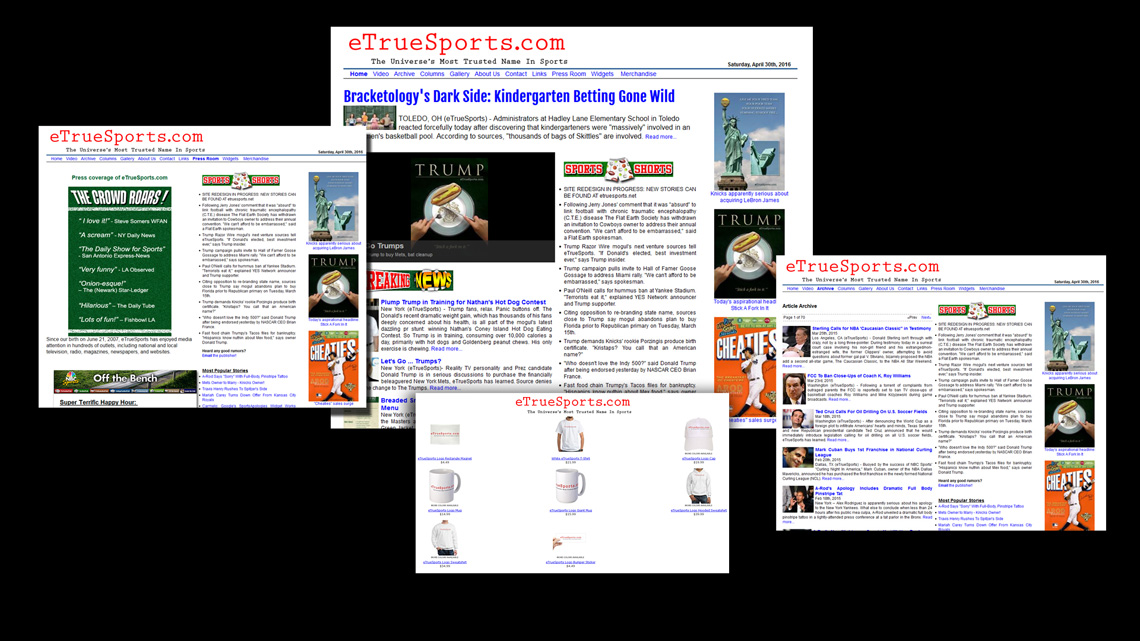 eTrueSports.com-Sports Parody Site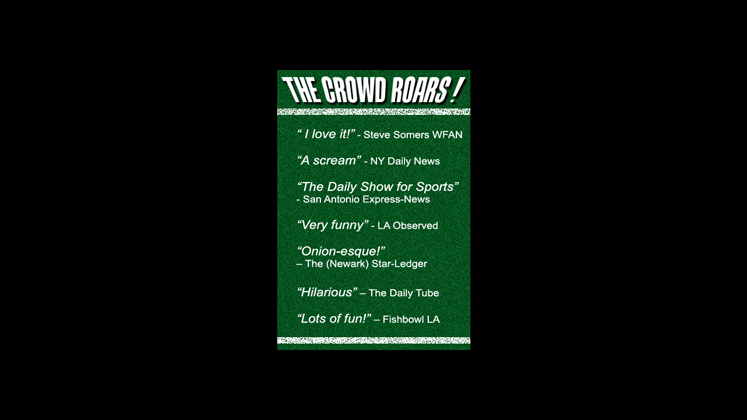 eTrueSports.com Reviews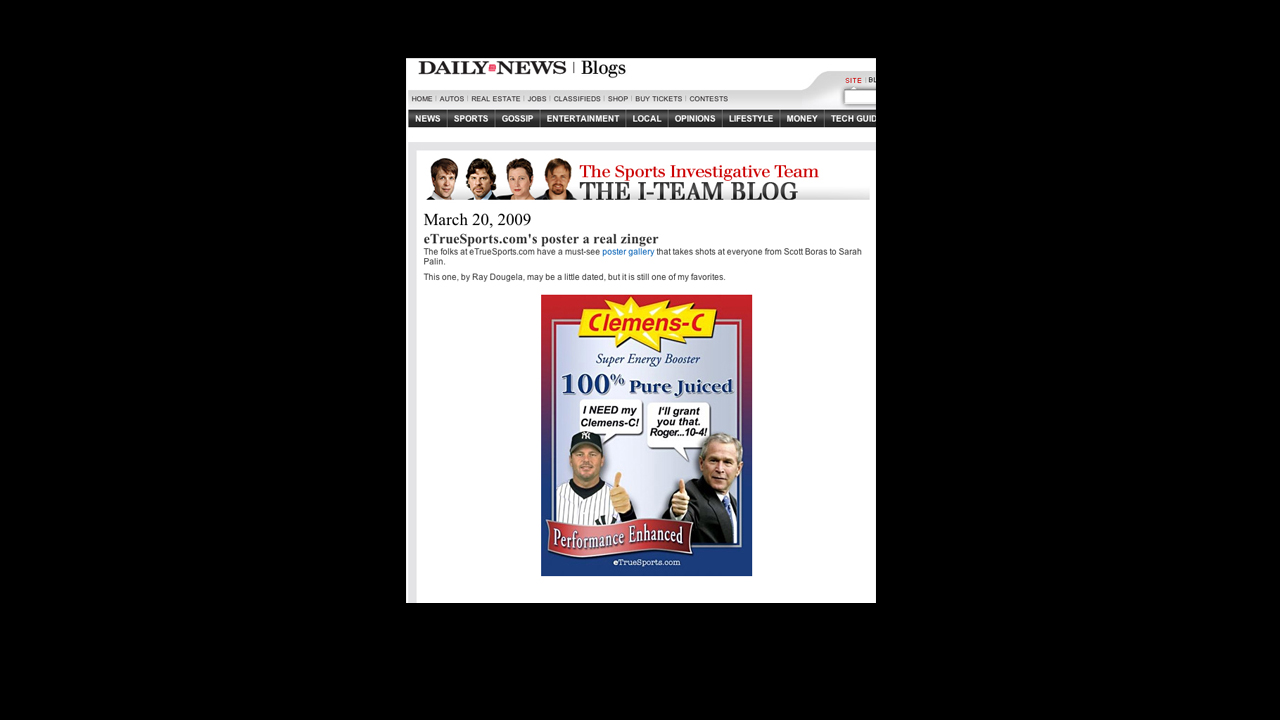 N.Y. Daily News Review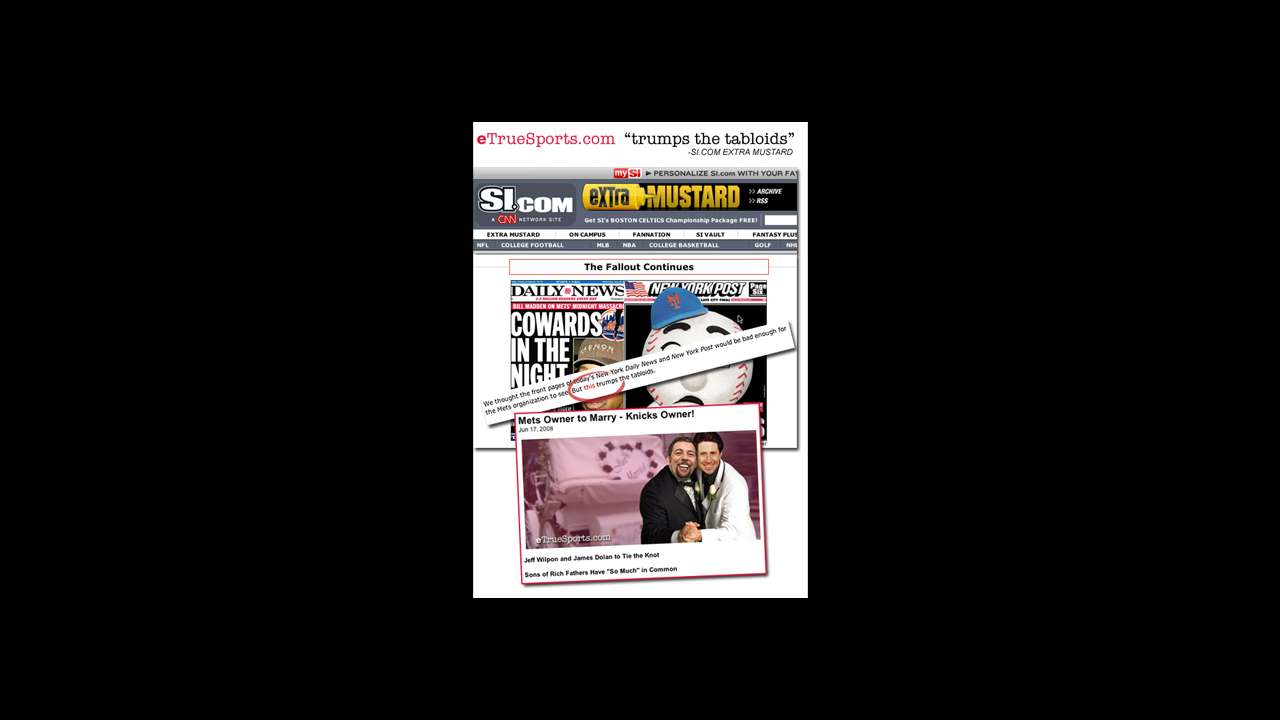 SportsIllustrated.com-Extra Mustard Review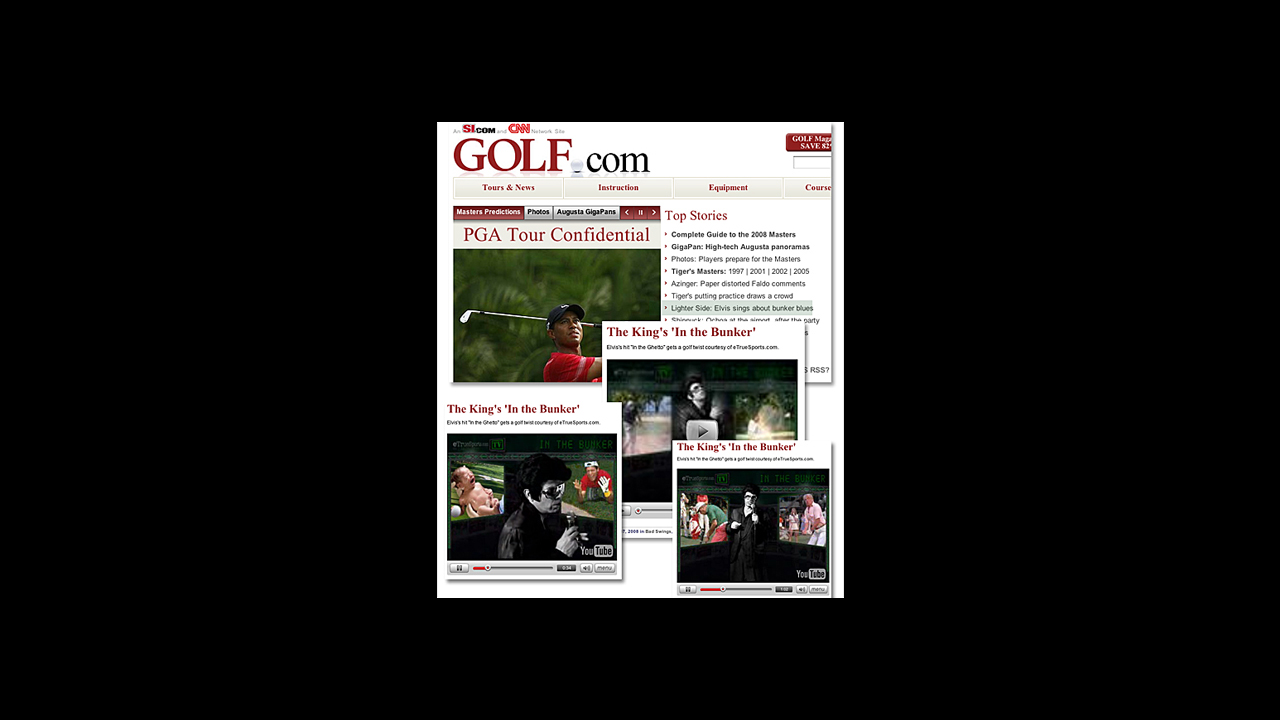 Golf.com Review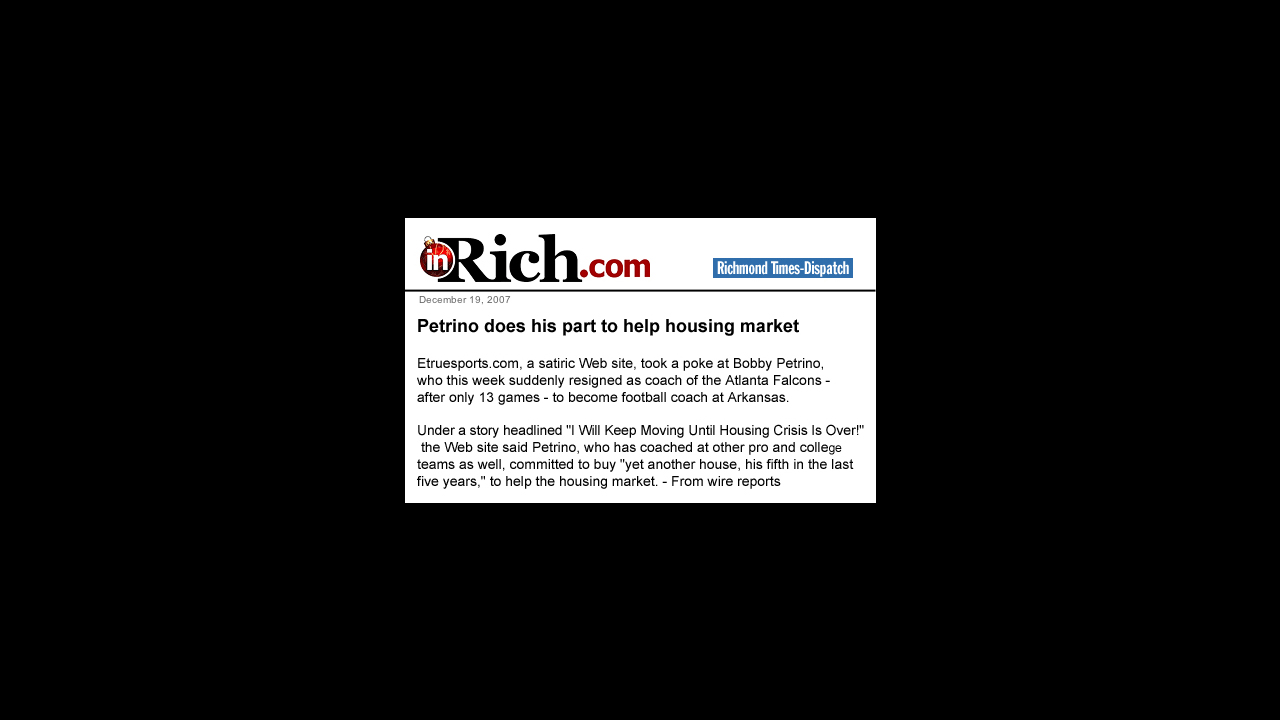 Richmond Times-Dispatch Review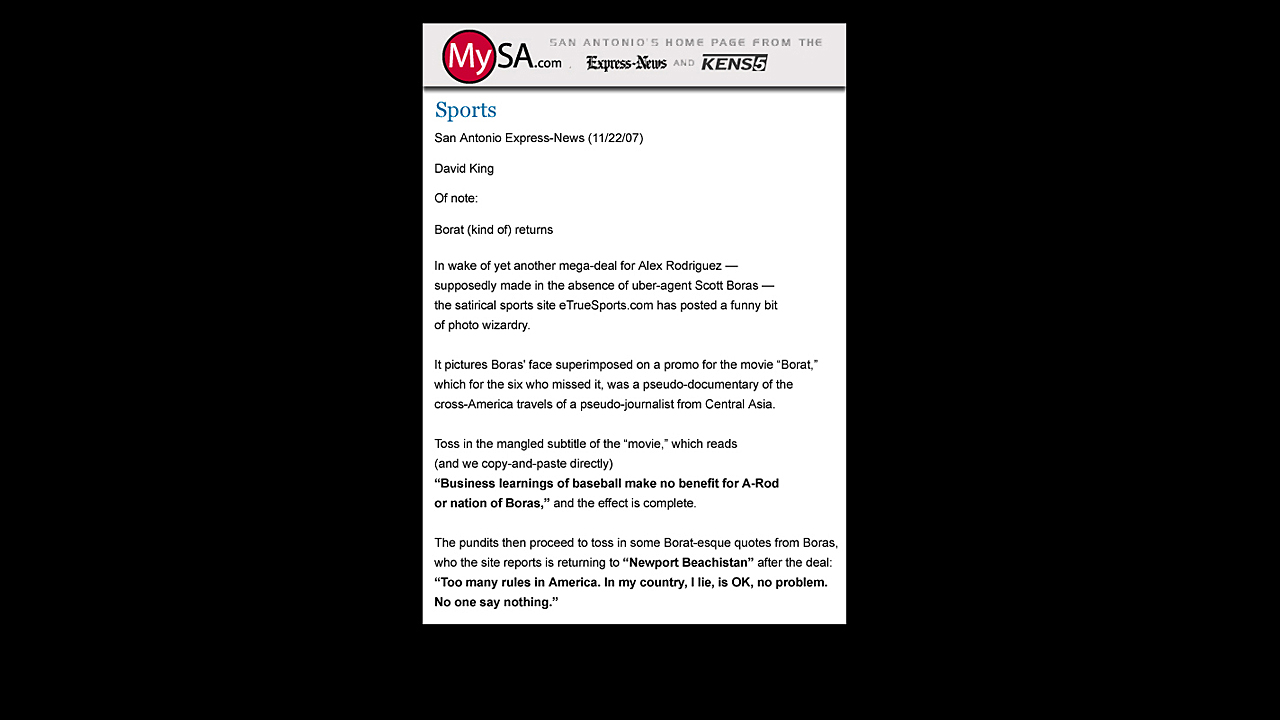 San Antonio Express-News Review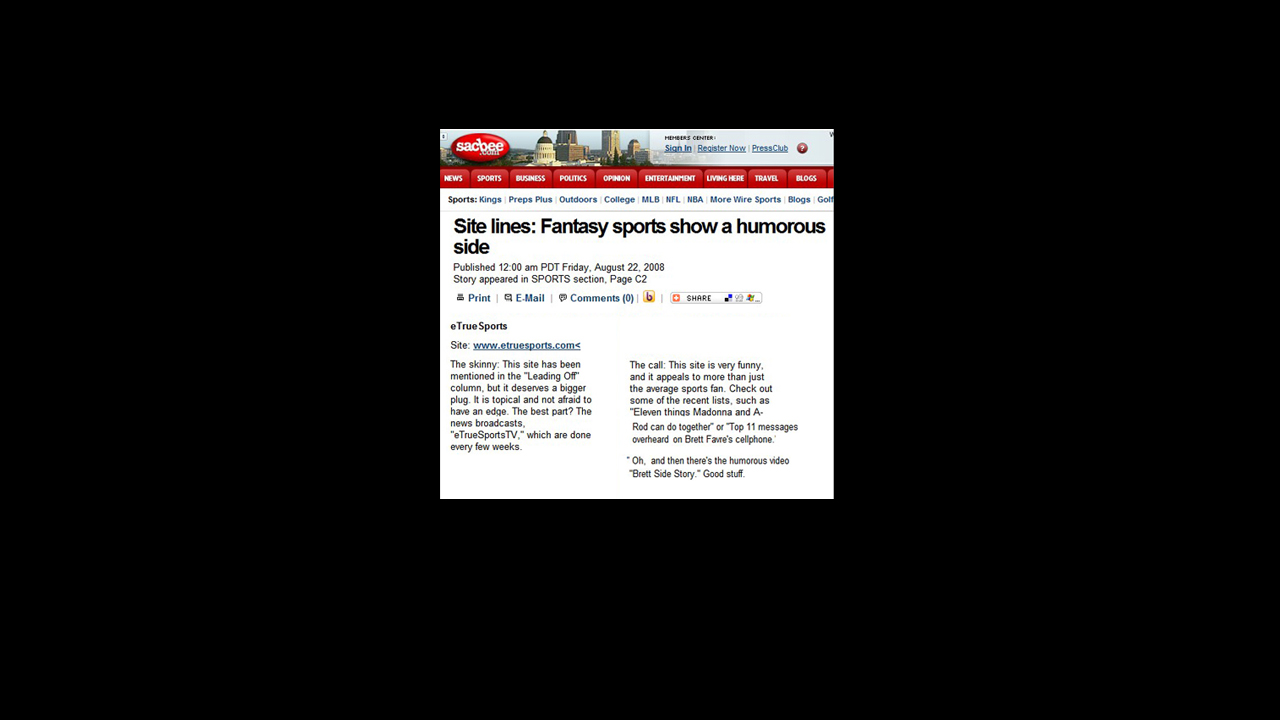 Sacramento Bee Review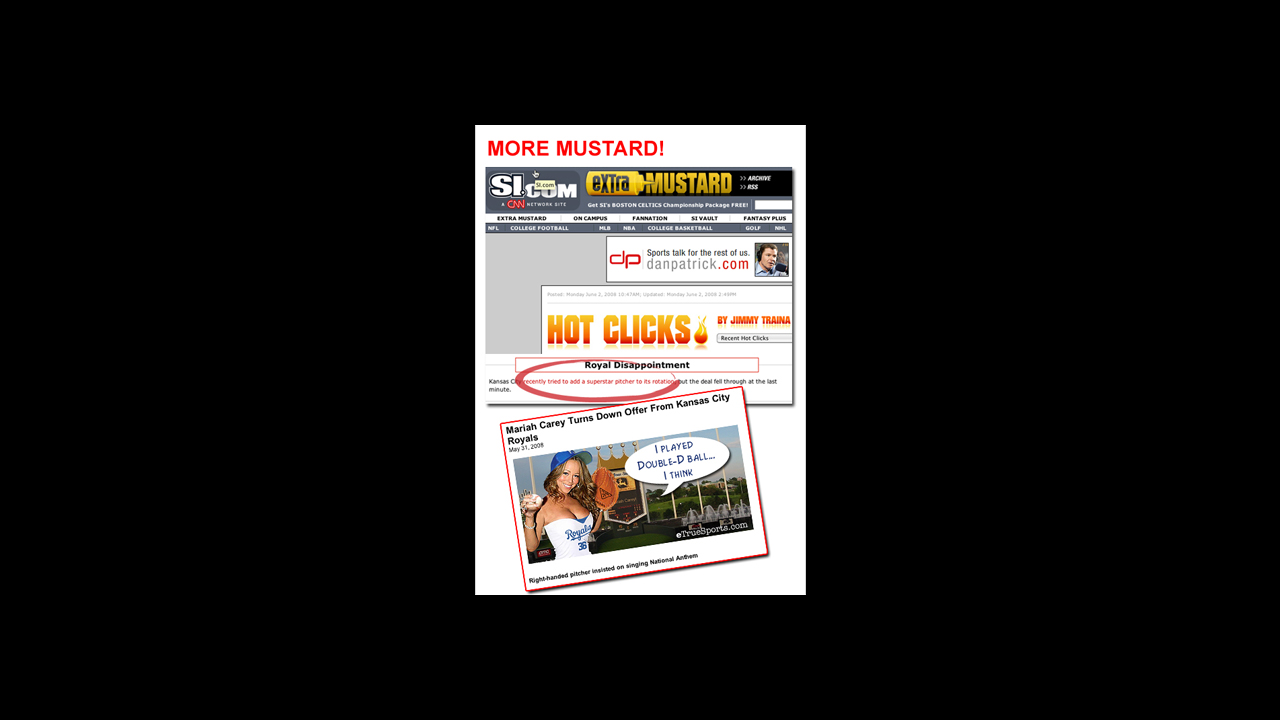 SportsIllustrated.com-Extra Mustard Review
eTrueSports.com
"Dedicated to taking scraps of truth and turning them into absurdist nonsense."
Called "The Daily Show for Sports" and "Onion-esque" by nationally recognized sports media, eTrueSports.com is a daily Web publication featuring sports satire and parodies with up to date stories, graphics, videos and music.
Winner of  epiccarnival.com's "Best Use of Photoshop" Award as well as accolades from major sports writers around the country, eTrueSports promises,
"no sincerity ever … and delivers."
eTrueSports.com is currently going through
a major site redesign. Check back soon.
Click on thumbnails below
for portfolio categories
▼